Introduction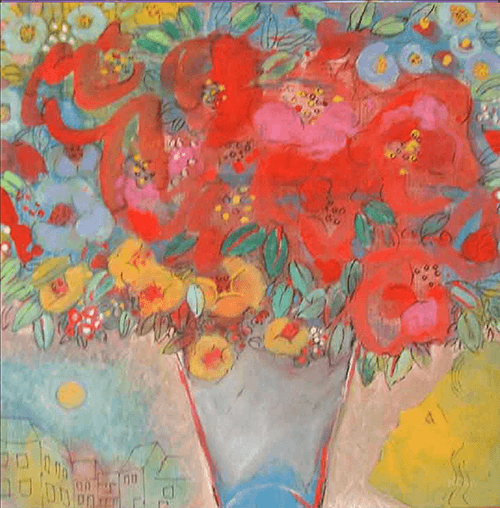 ABOUT THE ARTIST
Đăng Dương Băng began drawing when he was only 6. He showed an appetite for arts during adolescence under the guidance of his beloved uncle- the painter Nguyen Tien Chung. For a decade, the teenager spent most of his annual summer vacations at his uncle, learning to paint, dreaming of becoming a painter or an artist. However, Bằng had to follow the strict family tradition for scientific study. He embarked on scientific research in Bio-chemistry before rekindling the passion of his life for painting.

In 1972, after graduation from the Bio- Chemistry Faculty at the Hanoi University, Dang Duong Bang was prompted by his passion to take a 2-year course in fine arts under the direction of two famous painters, Pham Viet Song and Nguyen Duc Nung. In 1974, he spent a whole year to learn silk painting techniques from another famous painter, Tran Dong Luong, who exerted a strong influence on Bang's style. From 1972-1982, he joined the Hanoi Fine Arts Association to became a member. Afterwards, his works started to be on display at the Spring Fine Arts exhibition at Phu Khanh province. He was then both a freelance artist and an art collector and became a close friend of the late painter Bui Xuan Phai despite their age difference. Bang's home in Hạ Hồi street was a meeting point of many famous painters such as Bui Xuan Phai, Tran Dong Luong, and other young artists at that time such as Vu Dan Tan, Le Tri Dung, Hoang Hong Cam and Nguyen Dinh Dung.

From 1980 to 1990, Băng's involvement in research in vaccines and medical biologicals gave him the opportunity for long term study in Australia and Europe. During this period, Bang had his first solo exhibitions in Melbourne, Copenhagen and Paris.

From 1990 to 1998, Dang Duong Bang was a Ph.D. student in Molecular Genetics at Leiden University in the Netherlands. Bang's life and work in the cradle of COBRA brought about his drastic changes in style. His paintings became more modern, more liberal, more rebellious and more brilliant. However, the Asian heritage, his nostalgia for Hanoi, the pure Vietnamese beauty in his works remains most attractive to the European public. During this period, Bang's paintings began to be displayed at galleries in Paris and Leiden. In 9 consecutive years, Bang had 8 solo exhibitions in Leiden and over 1,000 paintings were sold. In 1997, Bang joined the Leiden Arts Association as a member. Art critics and journalists in the Netherlands began to be interested in Băng's paintings which inherit both Vietnamese classical and contemporary art- notably after a number of his works were collected by some major groups such as KLM.

Bang's techniques of painting Chinese ink on silk, lacquer on newspaper and other charming creations in the making of new materials particularly lure the attention of European art-lovers. He also realized at the same time that painting can not only be a passion but a therapeutic process helping a scientist to self -balance through the rough going of his life. Bang could draw anywhere and in any circumstances, or after some thoughts: on the book he was reading on the plane, on the morning newspapers or the wraping paper of the chocolat he had eaten. His wisdom: arts and beaufy can come from anything. And even a wild flower if properly arranged, or a sheet of crumpled paper, if cleverly used, can bring happiness or make you smile.

Since 1999 to present, Dang Duong Bang has worked in Denmark. He is currently a Professor of Applied Micro- and Nanotechnology in Food Safety at The Technical University of Denmark. He works daily at the university and spends the evenings painting. Most of Dang Duong Bang's works depict pieces of memories, dreams about his mother, a peaceful Hanoi, or the symbols that identify the artist's identity. They include the missing piece of the moon, the woman and her Siamese cat, the "rebellious" vases, the strong yet elegant lotus flower. For 20 successive years, Dang Duong Bang has held solo exhibitions in Copenhagen, Paris, Amsterdam, London, New York, Tokyo, Seoul and other places. More than 2,000 paintings have been sold during this period, most to private collectors in Denmark, England, France, Netherlands, Russia, Japan, Korea, China, Thailand, Hong Kong, Australia, Canada and the United States. Bang's works have gone to the collections of such celebrities as Bill Gates and Elton John, or were displayed in famous public spaces such as the Gate Foundation (New York), Copenhagen University (Denmark), University of Southern Denmark in Odense (Denmark), Den Dansk Bank (Denmark), BRK Lyngby Art Foundation (Denmark)

In 2018, Dang Duong Bang was awarded a grant from the Danish Art Association to carry out a research project on Vietnamese lacquer painting, thanks to his dedication and creativity on natural and traditional materials. Also in August 2019, Dang Duong Bang opened his own studio in Copenhagen. This is where he exhibits his works, his own collection of top Vietnamese painters, and a showcase of contemporary works by Vietnamese and Danish artists. He named his studio "the Bridge" - connecting the soul of Vietnam to the West.

In September 2019, after 35 years of living and creating art in Europe, Dang Duong Bang returns to his homeland with the first solo exhibition in Vietnam. "Bến Mơ" - the landing stage for any of Bang's dreams is always Vietnam. He returns to his homeland to bring the image of ao dai, (long gown) the tranquility of the old town, the bright golden lotus flowers back to the land where they come from.
Biography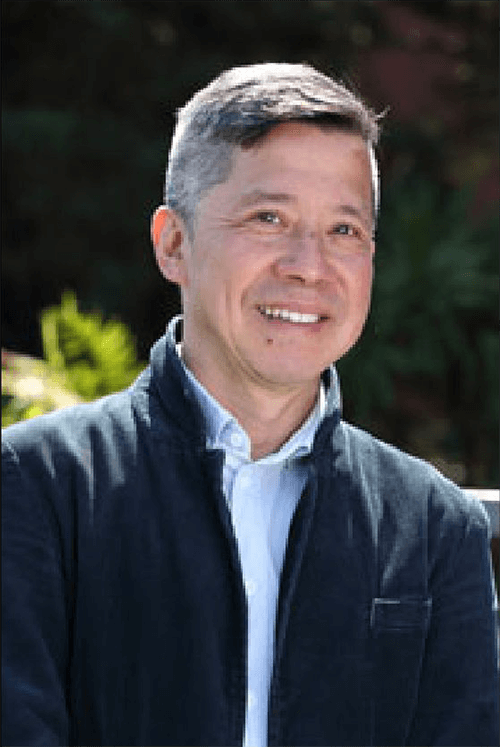 Dang Duong Bang
Dang Duong Bang: born in 1951

Occupation: Professor at University of Copenhagen (Denmark), freelance artist at Denmark

Self

training

in painting with his uncle, the painter Nguyen Tien Chung

1972-1973: 2-year art course with teacher/artist Pham Viet Song, Nguyen Duc Nung

1974: one-year silk-painting course with artist Tran Dong Luong

1972: member of Hanoi Fine Arts Association.

1972-1974: part of the Spring, Phu Khanh exhibitions in Hanoi

1980-1985: solo exhibitions in Melbourne (Australia), Copenhagen (Denmark), UNESCO gallery in Paris (France)

19

97

: member of Leiden

Fine Arts Association.

1990-2018: 33 solo exhibitions in galleries and art events in Denmark, the Netherlands, France, the US, Japan, Britain.

2019: first solo exhibition, "Bến

mơ

", in Vietnam at Fritz Hansen House, Ho

Chi Minh

City.